Planning a large-scale event is a complex process filled with many moving parts. Making sure everything goes without a hitch means ensuring the safety and comfort of every visitor, planning for contingencies and preparing for the unexpected. Some elements can fall through the cracks but still have a major impact on the experience. For instance, what is the parking and traffic management situation going to be?
Events that are mostly accessible by car have their own unique organizational challenges. Finding someplace for all those vehicles to go – and ensuring there is a rhyme or reason to the parking situation – can represent the difference between a successful gathering and a negative experience for everyone involved. Due to the enduring importance of safe and organized parking and traffic management, individuals working behind the scenes of high-capacity events should consider hiring experienced employees to oversee the situation.
Organizers often turn to off-duty police officers for help. Hiring these trained professionals, with experience in safely guiding motorists to their destination and the ability to command a situation, can help get potentially chaotic parking and traffic egress situations under control. Whether a gathering is being held in the heart of a bustling city or among rural fields, there are unique traffic direction challenges that need solutions.
What kinds of events can cause traffic problems?
When planning a large-scale event, it pays to anticipate and deal with any potential traffic problems before they emerge. This is especially important for events that need permits from local authorities, as an out-of-control parking situation isn't likely to get an organizer invited back to run a second edition of the gathering in the future. When considering the kinds of circumstances that can generate snarled roads and crowded parking lots, there are plenty of real-world examples to look at.
For instance, the New York State Fair has suffered traffic jams for years, according to Syracuse.com. While the event tried to handle the problem via high-tech means this year – with text alerts and live-camera drones providing assistance, the issues recurred yet again. In many ways, fairs are a confluence of many difficult parking and traffic circumstances. Often, they take place in locations that, most of the year, don't have to deal with a large amount of traffic and likely lack features such as traffic lights.
With issues made more serious due to their recurring nature, college, and even high school, sporting events can slow neighborhoods and campuses alike to a standstill on a weekly basis. A good example of the complicated logistics that come with university parking comes from WSFA in Alabama, which presented Troy University's in-depth plan to keep its football gameday experience from turning into gridlock.
The university's outline includes closing multiple streets to everyone except residents, or altogether, and filters accepted traffic into five different lots. There will be a designated zone for emergency vehicles around the stadium, and there is a specific set of instructions to try and get people out of the lots in a timely fashion after the games. Other venues may have unique circumstances, as well.
Organizing such a project every time a popular college team plays a home game means bringing a high level of planning and organization to the traffic situation. The price of poor coordination could be a flood of complaints from visitors or from the local authorities. On the other hand, a coordinated and efficient circulation plan can burnish a team or college's reputation for providing a good on-campus experience.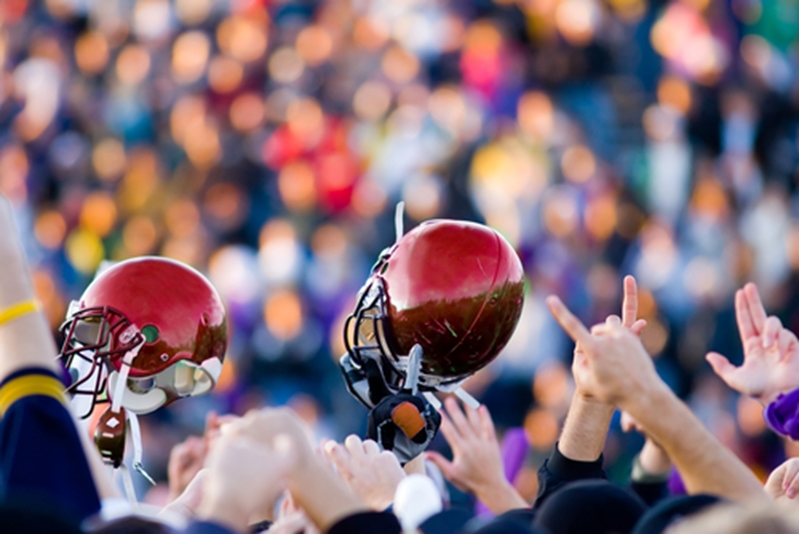 Hiring off-duty police officers
The complexity of traffic management and parking situations demands attention from organizers. The people they choose to oversee this part of the experience are therefore highly important. Off-duty police officers can step into a traffic supervision role, bringing the training and experience of the law enforcement world into this new setting. When organizers work with an accomplished agency, they'll be assured of fully permitted and trained peace officers, taken from local police forces.
The same companies that provide traffic personnel can also send officers to provide event security, or to protect VIPs and other guests or to provide security for high-volume cash handling locations within the venue. When event organizers work with the right agencies, they can secure these off-duty police personnel's services on simple contracts, with pay details, tax issues and workers' compensation coverage handled centrally through the agency. Through these easy agreements, every need from traffic oversight to high-level security can get the attention it deserves.
Making sure an event goes smoothly is no small priority for organizers of all kinds of gatherings. Off-duty police officers, with their specialized training, knowledge of the area and ability to work under pressure, make excellent members of the team for such a situation. The experience starts and ends with parking and traffic management, and off-duty police officers help this go smoothly.